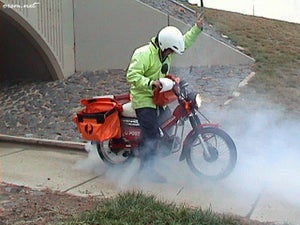 $

1.00
If overseas please contact me first and I'll get back to you with a postage price.
Just a note on shipping within Australia.
To ship one LP is around $7.50, to ship 2 around $14.50 but any number over that is still around $14.50.
It's the way Australia Post operates. So if the shipping for 2 LPs seems a little steep you can always grab 3 or more and it will still be around the same price. Same goes for 7"s or anything else.
7"s should be $2 for the first and an extra $1 for each thereafter.
If the shipping seems more expensive than that when placing an order I'll issue a refund for the remainder.
Bigcartel is set up to price products individually and doesn't operate by weight so it's hard to configure.